Emercyn had a wonderful second Christmas!!! She got lots of fun toys from her grandparents!
Mommy and Daddy got her a "Laugh and Learn Home", some Mega Blocks, and some clothes. She LOVES her learning home. It was definitely a good purchase!
Here's just a few things Nana and Popa, and Gramma and Grandad got Miss E:
pink rocking horse, ball popper, coloring books/crayons, more Mega Blocks, a purse, baby doll, a "laugh and learn piggy bank", lots of cute clothes, and a toddler inflatable travel bed.
Her Aunt Jenni, Aunt Lindsay/Uncle Chad, and Aunt Marci/Uncle Brad also got her some great gifts.....fun toys and cute clothes!
Here are some pics....
Cookie decorating with Aunt Marci!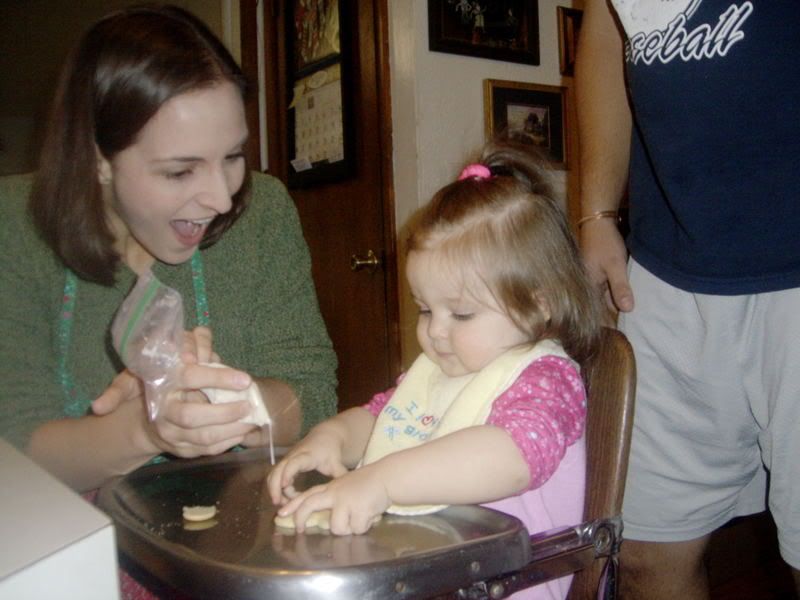 (Aunt Marci made this apron for Emercyn....in hopes she can cook with mommy some day!!)

Opening up her purse with Gramma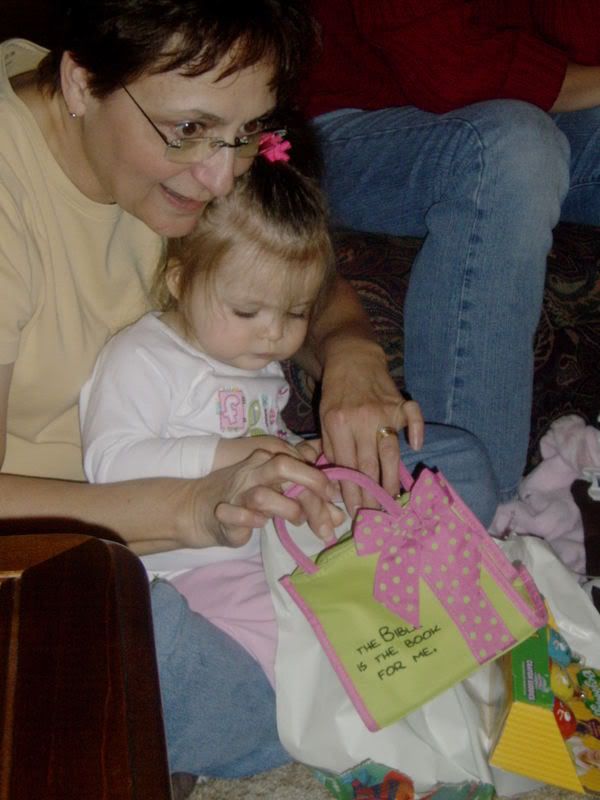 Playing with her new Mega Blocks with Daddy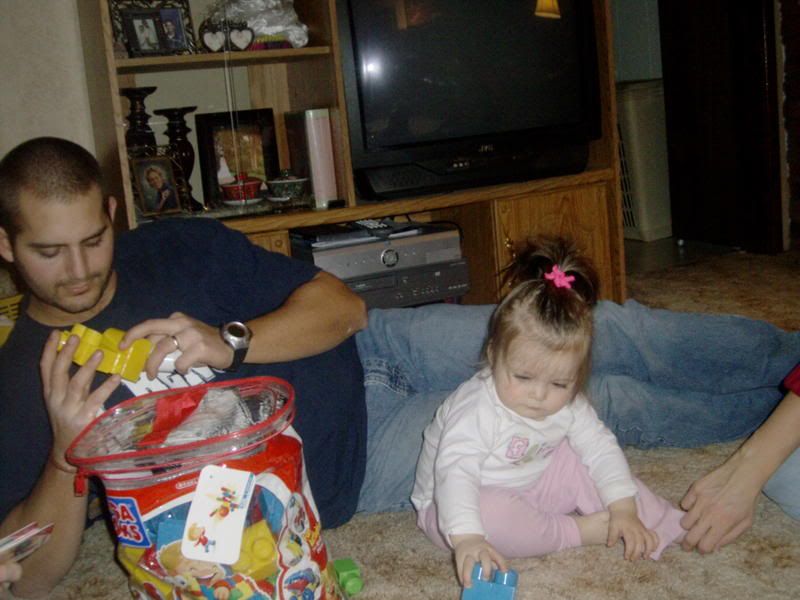 Riding her new pony

Relaxing on her new Dora couch from Aunt Lindsay

Playing with her ball popper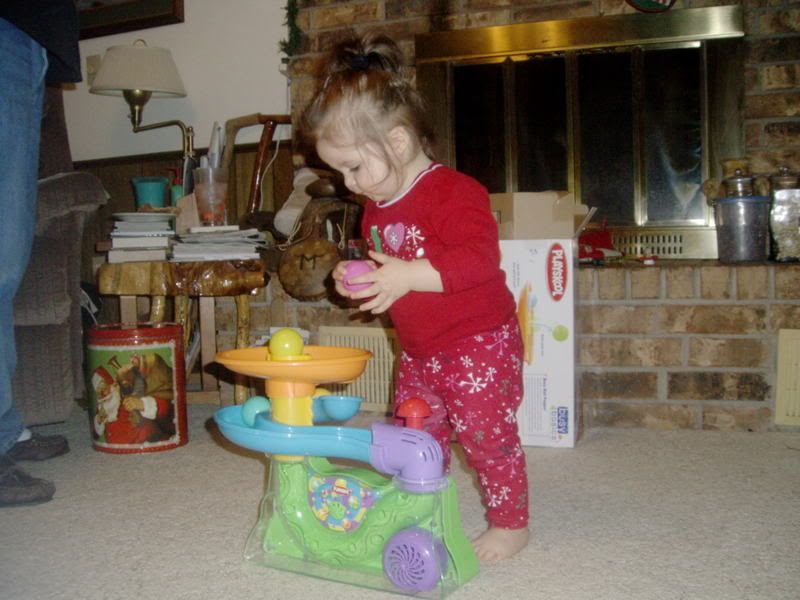 The typical 1 year old.....enjoying the box more than anything!! :)