We had a great 4th of July!!! Every year we go out to Jason's grandma's house in Granite. His extended family all gathers together for a great time! It rained off and on all day, so that put a slight damper on our outside activities (playing on the slip 'n slide, flying kites, fishing, etc). But we still thoroughly enjoyed ourselves! And of course, we took our annual "4th of July crazy hat" picture!! Jason and I look forward to this each year! It's so fun to see what crazy hats his cousins will come up with each year....and we love taking the picture and comparing it to the year before! Also, this was the first year Emercyn got to watch the fireworks! She's usually in bed a few hours before they are begun, but this year we let her stay up and watch. She LOVED them! She can't stop talking about them!!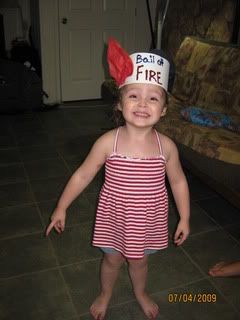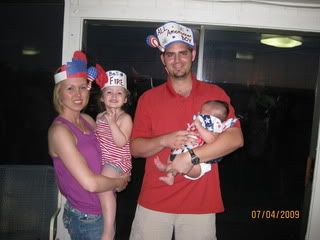 We had to do the sparklers on Sunday afternoon, because it wouldn't stop raining on Saturday long enough for us to do them!
Helping Gramma make lunch!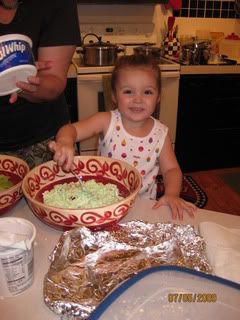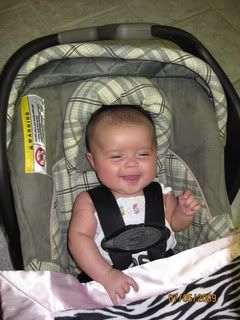 On our way to church!