Emercyn and I went to a sprayground in OKC today. It was E's first time, but I knew she'd love it since she loves any type of water.
She had a BLAST!!!! She kept running into the water and then running back to me....clapping for herself the entire time. She absolutely loved it!!!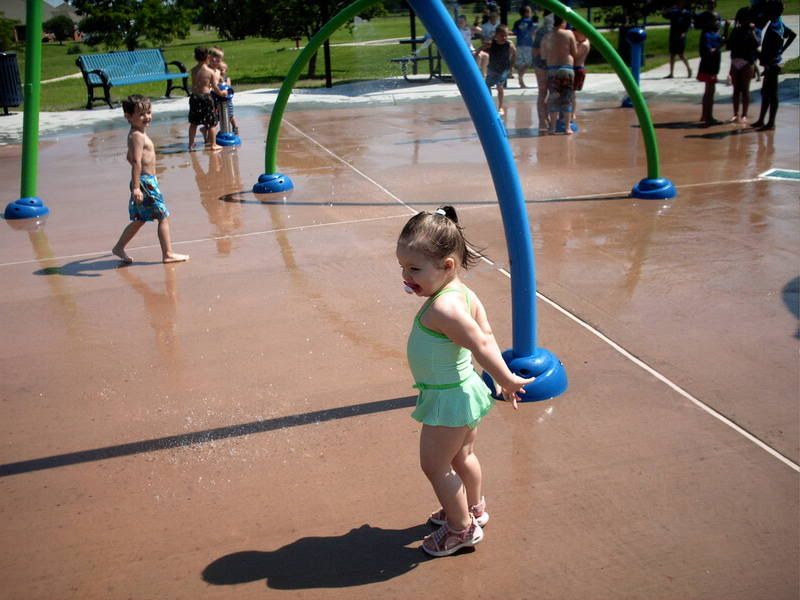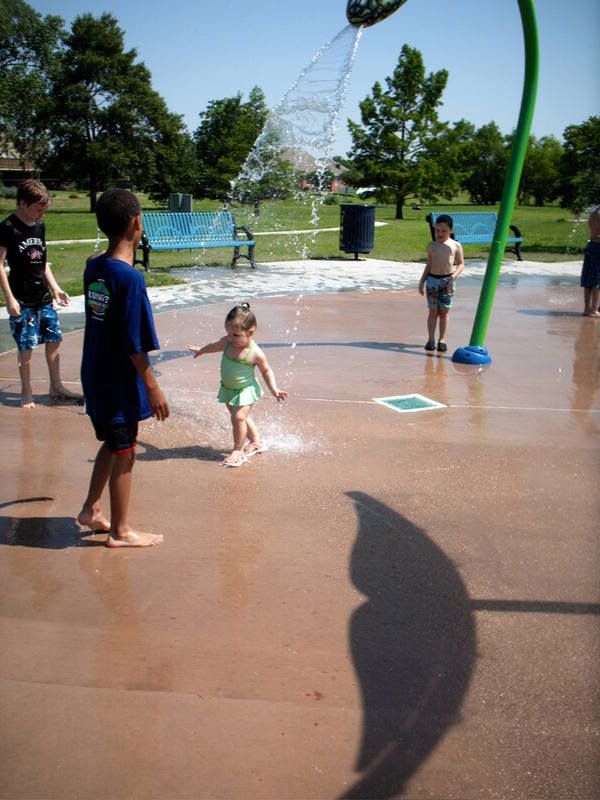 Whew! All the water made me thirsty and tired! I need a break!