We had a great holiday! We went to the annual "Looper 4th of July" family get-together. Emercyn had a wonderful time! She loved playing outside with all the other kids!!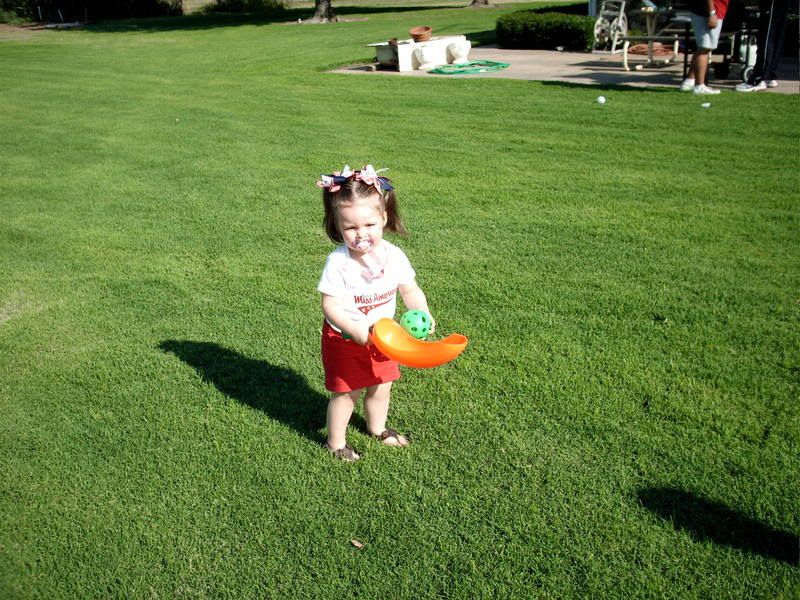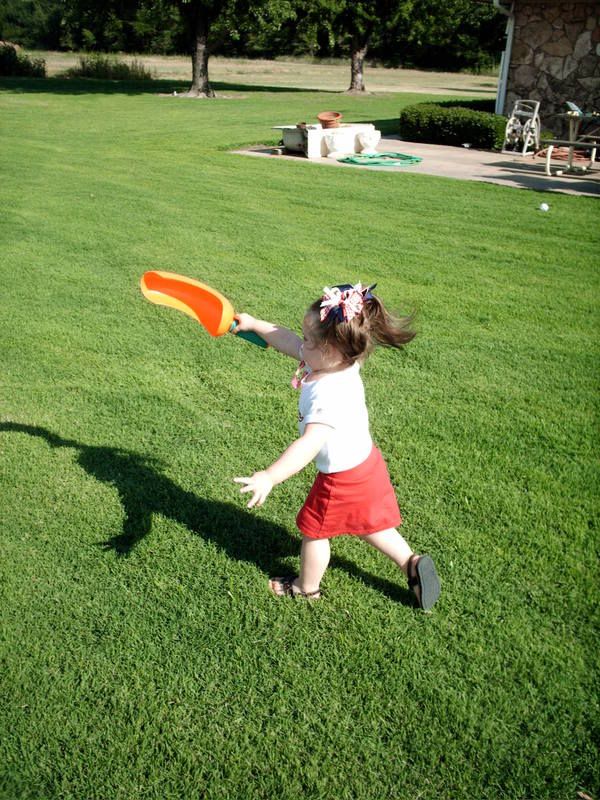 Ice Cream.....yummy!
Dance!! Dance!!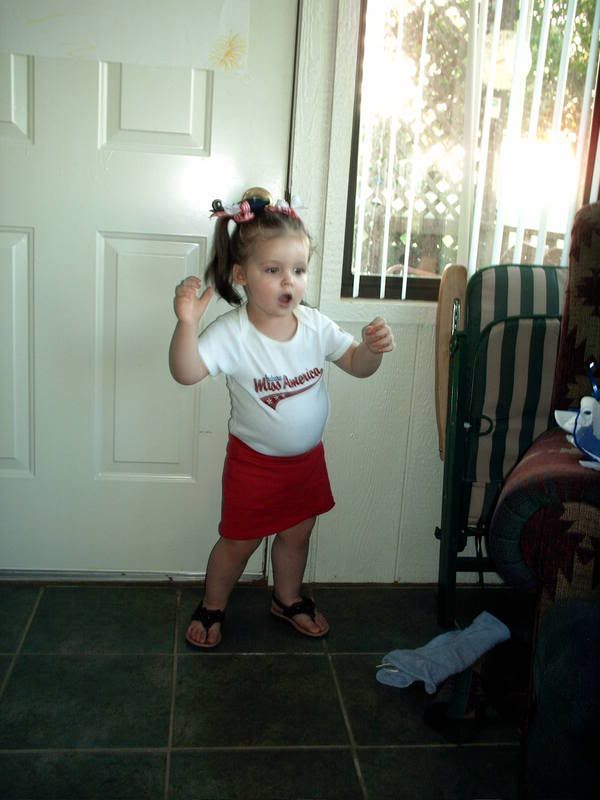 The annual "4th of July" hat picture!
TAKE ONE!
TAKE TWO!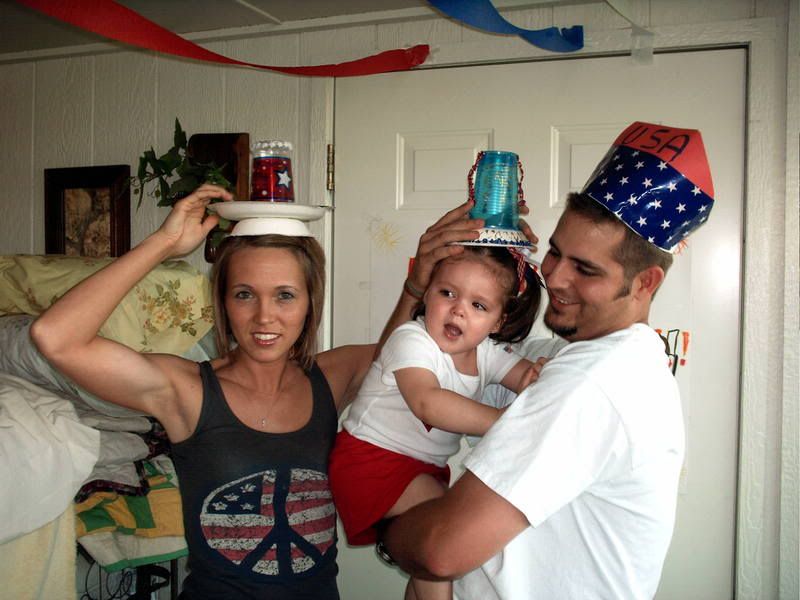 TAKE THREE!
And I can't get off of here without showing you the best hat of the evening.....Emercyn's Uncle Brad, sitting with her Aunt Marci!!