Month Ten:
Sleeping is perfect! Emercyn is now eating more table food. She's also eating crackers, Gerber puffs, cheese, and yogurt. She still nurses every 3 hours during the day. She learned to crawl this month! No more rolling! She is SO quick! She also learned to wave "bye" and "hi". She can say "bye bye" too! At 10 & 1/2 months she figured out what "kiss" means. It's so cute! We just pucker up and she is so willing to give them out!! :)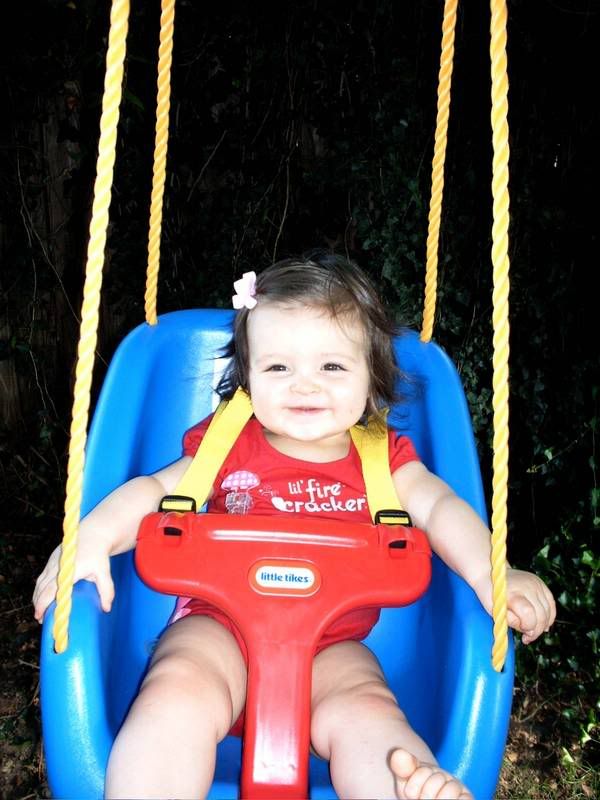 Month Eleven:
Sleeping is perfect!! Her bedtime is 7:30pm and she usually sleeps until 9:00am! She loves her crib!! Sometimes she gets excited to see it!! :)
Her eyes are now a greenish-brown color. Some days they are definitely brown like daddy's, and other days they are definitely green like mommy's!

She nurses about every 4 hours now. She's also eating almost all table food. She learned to pull-up to a stand this month!! So, I guess the only thing left is walking!! I'm not ready for that!! I'll be okay if she postpones that one for another month or two!!